NC Roof Pros is a fully licensed and insured company, offering complete services for installing roofs, re-roofing or replacing worn out roofs. Our services also include leak detection and assisting fixing leaks. Located in Polkton, North Carolina, NC Roof Pros is one of the leading contractors in this industry. We provide estimates for roofing of new constructions, churches, and commercial buildings.
The experts at NC Roof Pros know the roofing business inside and out, which means you'll get not only great repairs but also a roofing contractor who will take the time to explain your options. We treat each client as an investment and work to build a long-lasting relationship.
Since 2012, we have offered some of the best roofing services in Monroe, NC, and surrounding cities. We provide a free inspection for every job, so you can feel confident that we can do the work right. And for larger repairs or replacements, we give you great financing options so you can have a reliable roof without breaking the bank.
Call us today at (704) 385-1558 to schedule an inspection for your roof.
Choose a Quality Roof
Whether you're building a new home or simply need a new roof to better protect your home from the elements, we can help you with all your roofing needs. For a new construction, we work with you to fit the style and overall theme of the home. Our roofs are perfect for every home.
If you aren't sure whether you need a new roof, we can help you make the decision. Generally, you should replace your roof if:
Shingles are severely damaged or missing.
Your roof is 20 years old or more.
Moss and algae are growing on the roof.
For an experienced roofer who can help you decide when you should replace your roof, call NC Roof Pros.
Natural disasters can be scary, wind, hail storm, hurricanes, and tornados can cost you a lot. Our HAAG certified inspectors are specifically trained to identify storm damage. Let our experts help restore your property. Our experts help you restore your property to its original glory even after extreme damage. We also assist in repairing the complete area properly to prevent further damage, emergency roofing and restoration services.
We also offer 24 hour emergency services which includes temporary tarping of your property until repairs can be made.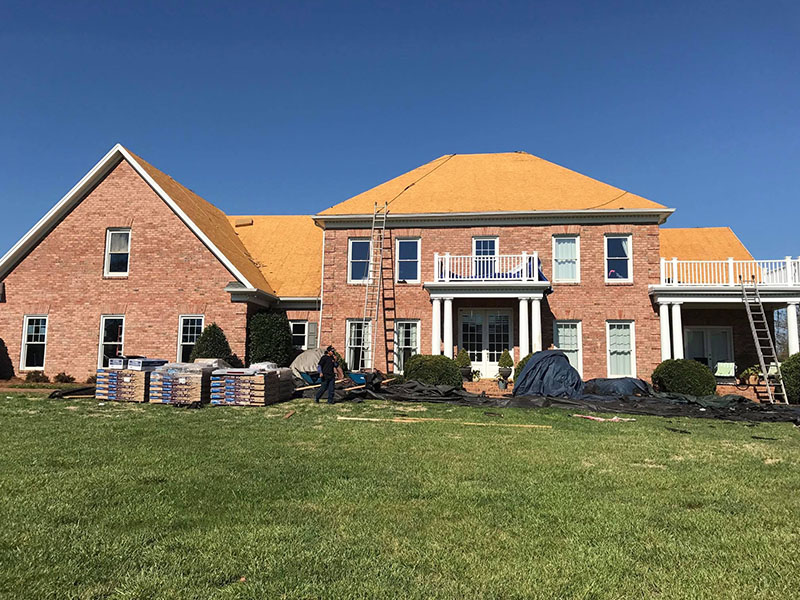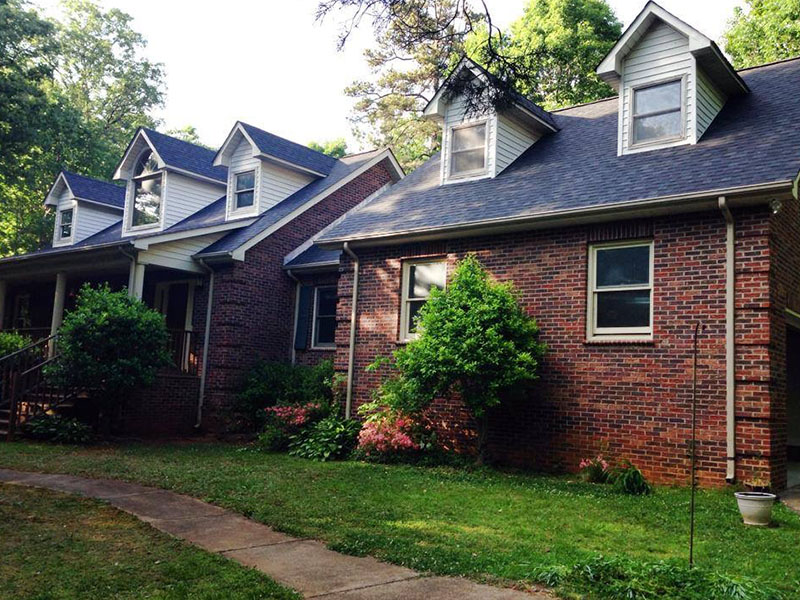 Working With Your Insurance
Our experts not only take care of restoration and repair work, but also assist you with complete insurance procedures. Repairing and restoration require working with your insurance company throughout the claims process and we are here to work with you throughout the entire process.
We provide free inspections and will meet with your insurance company to ensure all damages are documented. You can rest assured knowing that NC Roof Pros are here to walk with you through the entire insurance claims process.
At NC Roof Pros, we go the extra mile on each job making sure that we meet your expectations. We complete all of our restoration work on time and within budget.